April 29, 2014
It is with a heavy heart that we let our Wingspan community know that Michael McEachran, a former Wingspanner and Advisory Board member,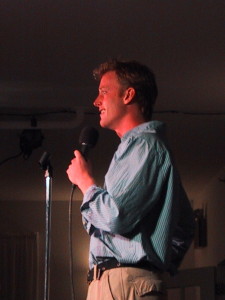 passed away on Sunday, April 27. Michael joined Wingspan in the very early years as our small company was just getting started and was a key part of the after school expansion to a number of sites. His energy and enthusiasm for life was apparant when you first met him, and he had a way with both students and adults – you loved him the minute you met him. Michael was diagnosed with a very aggressive form of brain cancer a year ago, and he maintained his positive attitude throughout his last year. His family kept an account of his treatment and last year on this site – GiveForward. Funeral services are being planned for Saturday, May 3. More details will be available on the GiveForward site.
We love you Michael. Thank you for being a part of our family for so many years – we will miss you.