March 30, 2015
Our Cabaret Troupe had a busy week – first a performance at the MAC Awards where Frank Auletti performed "Goodbye" and the Troupe sang "Somewhere Over the Rainbow", and then two capacity audiences saw them perform at Lincoln Center's Clark Studio Theater over the weekend. Great job to everyone involved in this successful program, and congratulations to all of the students!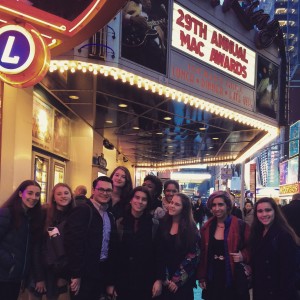 See more pictures from the MAC Awards here.
See a great backstage interview with the students here!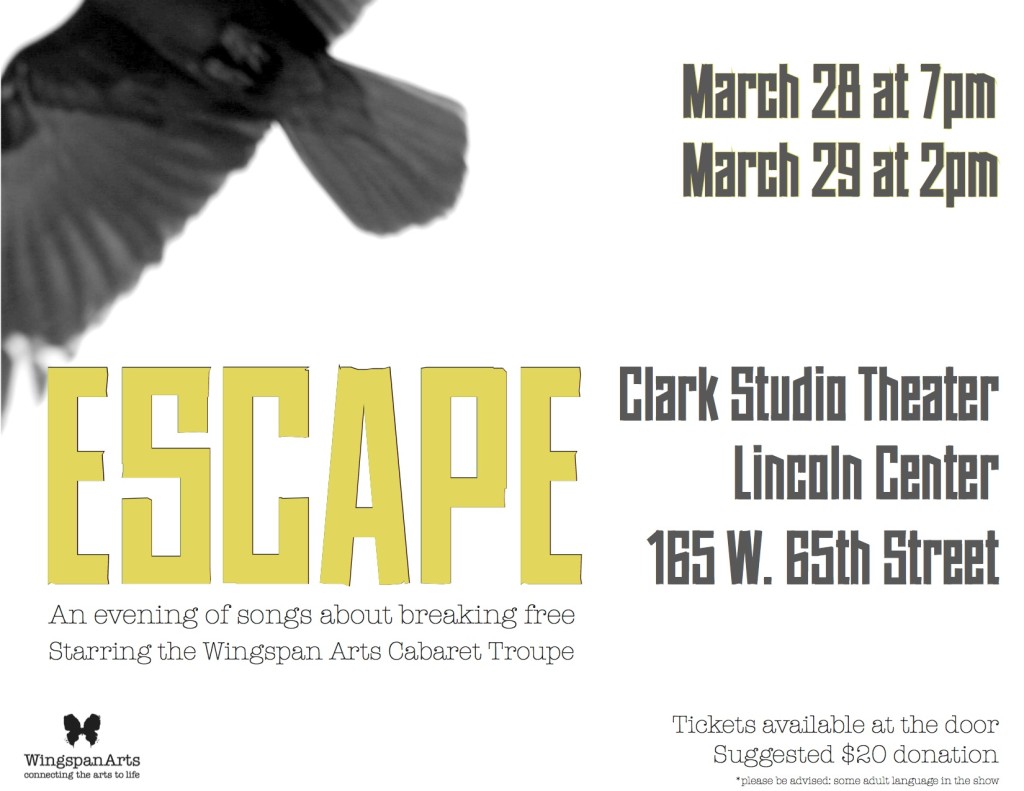 Come see the Wingspan Arts Cabaret Troupe perform at Lincoln Center's Clark Studio Theater
March 28 at 7pm
March 29 at 2pm
**Running Time is about an hour
**Please be advised that there are a few instances of adult language in the show
Tickets available at the door, suggested $20 donation
Starring:
Frank Auletti
Jenna Barricklo
Jonah Barricklo
DeVaughn Branch-El
Alyssa Carter
Nayah Ferris
Asila Folds
Gigi Freeman
Jaelyn Heredia
Mariah Hill
Olivia Holliman
Yvonne Hunter
Caroline Loftus
Giovanni Luke
Veronica Marks
Sam Morse
Zoe Senese-Grossberg
Avery Soto
Allegra Vacin
Martha Willey
Director: Marissa Porto
Musical Director: Brett Kristofferson
Choreographer: Elise Reynard