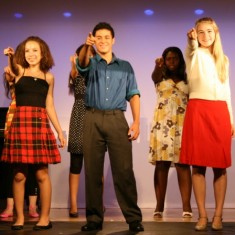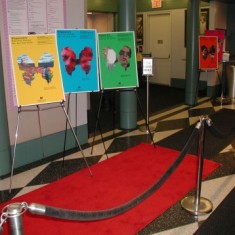 Job Openings
Operations Associate
Part-Time Position; Rate and Hours Commensurate with Experience, up to 30 Hours/Week
Estimated Start Date: September 1, 2014, or earliest available
Wingspan Arts, Inc., a non-profit arts education company is seeking a highly professional Operations Associate.  The candidate must be organized, prompt, flexible, detail-oriented and able to multi-task; must possess strong financial and human resources skills, have sharp grammar and the ability to proofread, have high energy, good follow-through and outstanding people skills. The candidate should be comfortable interacting with our entire community consisting of school partners, teaching artists, and families.
Operations Associate will report to the Director of Finance & Operations (DFO) and will work closely with Program Managers, as well as other full-time staff.  Office hours are Monday-Friday from 10AM – 6PM.  Candidates must be available no less than 10AM – 2PM daily.
Applicants should have:
• Bachelor's degree and/or equivalent education/experience in business or arts administration, nonprofit experience a plus;
• 2-3 years experience with administration and/or education;
• A background or interest in arts education a must;
• Strong business skills, particularly in creating and managing financial reports, contracts, and human resources paperwork, as well as in filing, payables and receivables;
• Strong computer skills, including excellent knowledge of the Office Suite (especially Excel) and Mac computers; QuickBooks and FileMaker experience a plus;
• An ability to work with large amounts of textual and financial data, excellent attention to fine detail, and the ability to concentrate on data for extended periods of time;
• Excellent customer service skills;
• Excellent follow-through;
• Must be able to multi-task and thrive in a fast-paced environment.
Responsibilities include, but will not be limited to:

• Be the voice of Wingspan Arts as the front line of communication between the office and teaching artists, families, and school partners; answer phones and handle general questions; receive and direct guests, packages and mail;
• Assist with bookkeeping, including entry and reporting of financial transactions;
• Assist with data entry of customer and personnel information; oversee digital and hard-copy filing systems for all operational paperwork; scan paperwork and file digitally;
• Oversee and manage supplies and equipment inventory, as well as the upkeep of office equipment, inventory of the office supply closet and organization of shared spaces;
• Work with DFO and program staff to process and file contractor and employee HR paperwork;
• Work with DFO and program staff on policy and procedure development and implementation.
Additional
• Assist in preparation of marketing and registration materials for programs throughout the year.
• Assist with the preparation of annual mailings, fundraising and special events.
• Participate in, and contribute to, staff meetings and professional development.
Please email cover letter, resume, weekly availability and earliest start date to:
jobs@wingspanarts.org
Subject: Operations Associate
No phone calls please.
---
Teaching Artists & Assistants
Wingspan Arts, Inc., a non-profit arts education company is seeking experienced Teaching Artists and Assistants, for programs in and around the NY Metro Region. We are seeking passionate, dedicated teaching artists and assistants with experience teaching grades K-12. Please send us your resume with a brief description of a class you've had success teaching or a class you've always wanted to teach. Include class(es), age range and either TA or ASST in the subject line of email. (i.e.: Piano/ 3-5gr/ TA)
Please think very creatively and love working with children.
Afterschool Site Director
Wingspan Arts, a provider of innovative, high-quality arts education programs for school-aged children, is seeking experienced and motivated self-starters committed to arts education to be a Site Directors at various K-5 afterschool arts programs. The candidates should be prepared to be a part of a successful and rapidly growing organization, have strong leadership qualities, experience managing people and supervising day-to-day operations of a large program, and excellent communication skills to liaise with principal, administrators and parents. A background in the arts and education is a plus, as is the ability to inspire and motivate a community of children, parents and teachers.
On-Site Afterschool Intern
Assistant teach in our arts-based classes,
devise creative, small-group activities, chaperone field trips, lead students in visual arts and community-based projects, provide homework help, and assist Site Directors during drop-off and pick-up time. Kids are K-5. Share your enthusiasm for the arts!
Interns can work one or every day, but must be available from 2:30-6 pm. Committing to 9-12 hours/week a plus.
Please note that we accept resumes year-round, but our interviews typically occur in January and August.  Our Education Team will contact you if we'd like to discuss opportunities with Wingspan Arts.