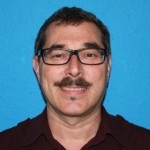 Gary Bernstein
Founder and President Emeritus
Gary Bernstein founded Wingspan Arts in July 2001, bringing over 25 years of professional experience and background in business, marketing, producing and arts management to the non-profit organization. Prior to founding Wingspan Arts, Gary spent eleven years on the Board of Directors for Blue Heron Theatre where he was named Managing Director in 1994. Under his leadership as Executive Director, the Blue Heron Arts Center opened in February 1999 on East 24th Street in Manhattan.
During his tenure at Blue Heron, Gary's production and touring highlights included the Audelco Award winning drama We Are Your Sisters, a riveting tale about slavery seen by over 25,000 young people nationwide, Tony Vellela's Admissions, the true story of racial quotas at colleges, and a 25th anniversary revival of the Drama Desk Award nominated play Medal of Honor Rag, depicting Vietnam veterans suffering with Post Traumatic Stress Syndrome. Rescuers, a drama about Christians who rescued Jews during the Holocaust, was presented by special invitation at the United States Holocaust Memorial Museum in Washington, DC.
Gary's Off-Broadway production credits include the 1999 co-production with Roger Alan Gindi of Tony Vellela's What We Don't Confess. Working with Queens Theatre in the Park, Gary developed and marketed Celebrating Our American Heritage, a theatre series for young audiences. Gary has also served as an evaluator for the Rockefeller Foundation MAP grants for theatre.
A graduate of Cornell University, Gary spent sixteen years as a marketing executive at leading New York advertising agencies, where he worked with a variety of clients including Hershey Foods, Sheraton Hotels, Panasonic and Merck. Throughout the 1990s, Gary was a consultant and producer developing independent television, video and educational projects. Credits include 'Brooklyn, USA' a documentary hosted by Oscar-winning actor Vincent Gardenia which aired on local CBS affiliates nationwide, 'What's Up?' a tourism video featuring Regis Philbin, and 'A Walk on The Wild Side,' a marketing video for the New York Zoological Society hosted by the late legendary actor, Jerry Orbach.