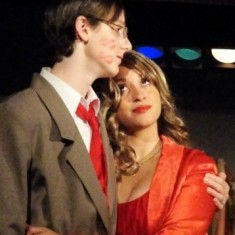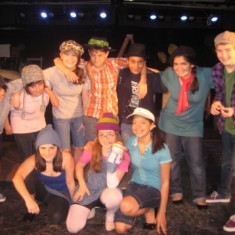 Falsettos
Music and Lyrics by William Finn.
Book by William Finn and James Lapine.
A CONCERT STAGING TO BENEFIT WINGSPAN'S
SUMMER CONSERVATORY PROGRAM
FEBRUARY 17 & 18, 2011
7:30 PM
@ Beacon High School, 227 W. 61st Street
$20
Falsettos chronicles the struggles of one family to stick together, no matter the obstacles. At the center is Marvin, who leaves his wife and young son to live with another man. His ex wife marries his psychiatrist, and Marvin ends up alone. Two years later, Marvin is reunited with his lover on the eve of his son's bar mitzvah, just as AIDS is beginning its insidious spread. A seamless pairing of March of the Falsettos and Falsettoland, acclaimed off Broadway musicals written nearly a decade apart, Falsettos won 1992 Tony Awards for best book and musical score.
FEATURING:
Paul Ashley
Jessica Bashline
Doug Chitel
Jennifer Herzog
Kenzo Repola
Angela Shultz
Jonathan Whitton
"Exhilarating and heartbreaking…. Falsettoland gains exponentially in power by being seen only 15 minutes, instead of 9 years, after the first installment."—-The New York Times
"A masterly feat of comic storytelling and … visionary musical theater."—-Variety
"What a treasure this is: brave and hilarious, charming, disarming, loaded with honest sentiment and cynicism."— The New York Newsday
FALSETTOS is presented in a special arrangement with Samuel French, Inc.