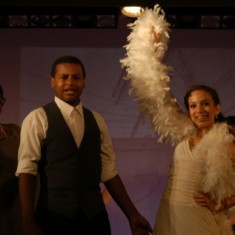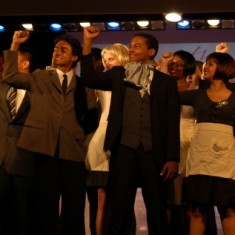 Love: Compromised, Challenged, Lost & Sacrificed…
One Word, Two Shows
Love(d) In Four Shorts 4 short plays written by Kayla S. Cagan
Directed by Jessica Bashline and Marissa Porto
If there's any word more powerful than love, it is loved. Come watch these four short jabs on young love and the sucker punch of being loved.
October 18th, 2008 at 9PM, October 19th, 2008 at 7PM
Sondheim: The Love Songs, A Cabaret
Directed by Jessica Bashline
From "Assassins" to "West Side Story", songs of love for everybody. Starring Wingspan Arts Conservatory graduates — come see these bright new stars!
October 18th, 2008 at 7:30PM, October 19th, 2008 at 8:30 PM