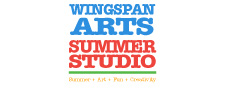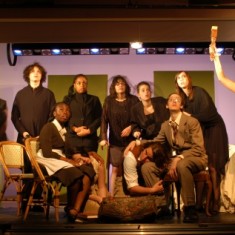 Theatre Classes & Camp
CURRENT CLASS OFFERINGS 
FALL THEATRE CLASSES
Grades 5 – 7
SCENE STUDY
Saturdays 10:00 – 11:30am
September 23 – November 11
In this class, students will explore the creation of a character, script analysis and the technique and craft of performing in a scene with other actors. We will look at how to analyze a script for beats, objectives, and tactics and work on really listening and responding to our scene partners.
$250
Grade 8
 AUDITION PREP
Tuesdays 4:30 – 6:00pm
September 19 – October 24
 Over the course of this class, students will find and prepare 2 contrasting one-minute monologues to use in upcoming Specialized High School Auditions. We will work in groups and one-on-one. Class culminates in a mock audition. (Depending on enrollment needs and size, we may add in a musical audition component as well)
$200
Grades 9 – 12
THEATRE IN THE RAW
Saturdays 1:00 – 3:00pm
September 30 – November 4
 In this class, we will choose a full-length play (TBD dependent on class size and makeup) to rehearse and perform as a reading. Students will get the opportunity to understand and experience the process of being in a reading of a play, which is far different than being in a fully staged production. The pace is fast and the focus and goals are different. Class will culminate in a small, invited performance of the reading.
$300
TO REGISTER CLICK HERE
TO APPLY FOR FINANCIAL AID FILL OUT THIS FORM AND RETURN IT ASAP. 
———————————————————————————————————————————————
FOR WINGSPAN SUMMER PROGRAMS SEE BELOW:
Summer 2018 Information will be posted soon!