Discover Passion for the Arts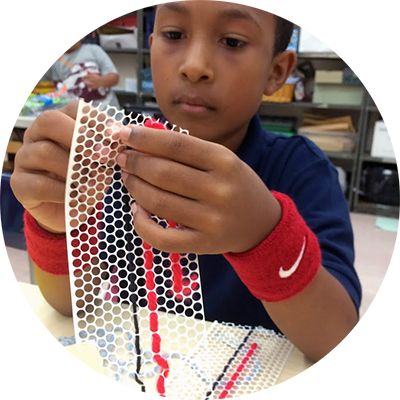 An adventure of the imagination awaits
Wingspan Arts programs ensure every student gets the most out of artistic activities throughout the school year and over the summer, receiving interactive instruction from talented and passionate Teaching Artists.
In-School Residency
Wingspan Arts' in-school residencies are custom designed to meet the needs of each school partner, offering arts learning during the school day.
Afterschool Program
Wingspan Arts offers on-site afterschool arts programs at schools and community centers, filled with enriching activities throughout the school year.
Wingspan Conservatory
Wingspan Conservatory is a tuition-free theater program that offers transformative classes where students learn to become actors, vocalists, and theatre artists.
Wingspan Arts changed my life, and I'm not exaggerating. All the shows I have participated in have been amazing. I've learned so much from teachers, and made so many friends along the way!
– Jazz Adam, Wingspan Conservatory Student
News  + Updates
Check out the latest news and developments on Wingspan programs and events.
Online registration for the Fall classes at Club Wingspan is now open! Read more about our online registration by clicking on CLUB WINGSPAN REGISTRATION above.
Click here to register now! Registration for the Fall 2018 semester will open online starting June 8th. We break up the registration times in an effort to reduce the wait times for registering. After your school's listed time the registration will stay open for your...
Straight to your Inbox
Stay up-to-date with our the latest information by signing up for our e-newsletter.