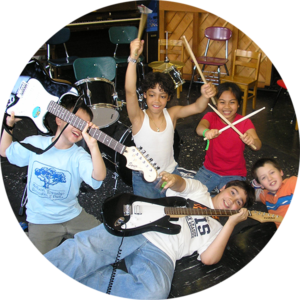 Our mission is to reach out and expose diverse groups, especially young audiences, to all forms of the performing, visual, media and literary arts. We accomplish this by engaging professional artist-educators who are inspired by the work they do and have a unique gift for sharing that inspiration with students. Since our founding in 2001, thousands of children across the New York Metro Region have benefited from Wingspan Arts customized programs, which utilize a wide spectrum of arts disciplines to address a variety of developmental areas.
Our programs enable students to have a better view and understanding of a complicated, changing world that can be uniquely and vividly expressed through the arts. This helps fulfill the mission of connecting students to the arts and the arts to life.
Wingspan Arts is committed to making its programs accessible to an economically and culturally diverse population in each of the communities we serve. For this reason, we provide full and partial scholarships to students who cannot afford the tuition of an intensive conservatory program, reduced- or no-tuition enrollment for qualified students in our afterschool programs and program support for in-school enrichment services which receive inadequate funding. We have never turned a child away from any program due to an inability to pay.
Wingspan Arts programs are funded a number of different ways. Some programs in afterschool are tuition-based and receive support from the PTA and local sources. In-school programs are frequently funded by allocated funds through school districts or by special partnership grants. Wingspan Arts programs also receive generous support from corporations, foundations and individuals.
Wingspan Arts is a nonprofit 501(c)3 corporation.