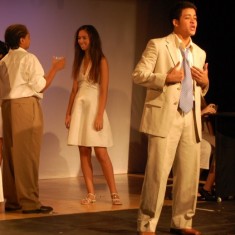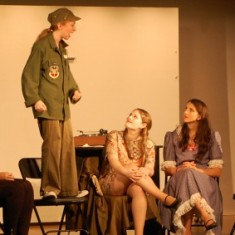 Donate
Matching Gifts
Many companies have programs that will match their employees' charitable donations. These matching gifts often double or triple the size of your donation. Ask if your employer has a program, and contact Rachel Schweitzer at (212) 586-2330, to find out how your company can help.
In-Kind Gifts
Wingspan Arts eagerly accepts donations of materials such as office supplies and equipment, clothing and other items for use in our afterschool programs and conservatory productions. Please contact the Wingspan Arts office to make any in-kind donation.
Please consider making a charitable contribution to Wingspan Arts today. Your tax-deductible gift, however large or small, will make a real difference!
Other Ways to Give!…Volunteer!
Wingspan Arts has launched its after-school Storytellers project! By sharing your favorite stories with students you not only improve a student's chances of learning to read, but also help keep them reading as they grow. Participate and witness first-hand the beneficial results of Wingspan Arts' mission of connecting students to the arts and the arts to life!
Contact us and let us know you are interested in volunteering,
info@wingspanarts.org, for more information.